Fisheries Research & Information Center (Marine), Bela, Ankola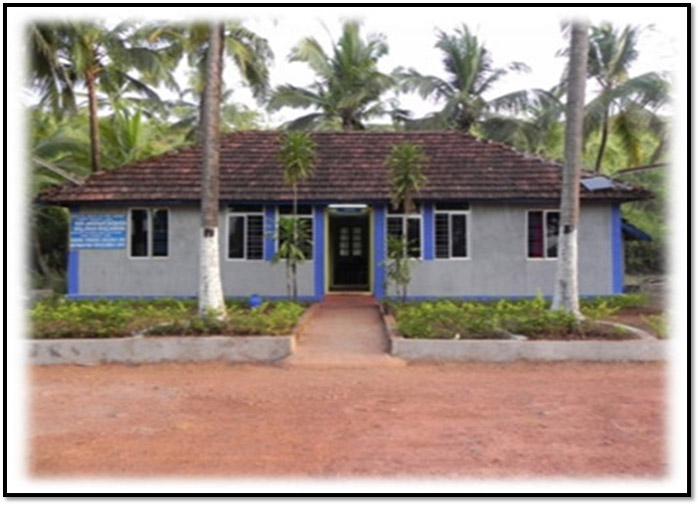 Brief History:
During the year 2005 the Erst'while Agricultural Research Station of U.A.S., Dharwad, was handed over to the newly established Karnataka Veterinary, Animal and Fisheries Sciences University, Bidar during 2005 and the station was renamed as Fisheries Research and Information Centre(Marine).
Location: FRIC(M), is located 3 kilometers away towards west of Ankola town bordering the Arabian Sea.
Altitude : Sea level
Longitude : 74˚18'
Latitude : 14˚39'
Total Farm Area : 6.074 Ha
Water spread area of four shrimp ponds : 2.52 Ha
Water spread area of five fish/shrimp ponds : 0.385 Ha
Climate: The annual rainfall varies from 1198 to 1964 mm. The mean rainfall for the past three years is 1563 mm. Major part of the rainfall is received during South west monsoon from May to September.
Soil: The soil of this station consists of sandy clay, loam and clay types. The soils are acidic in nature and contains high salts.
Temperature: Maximum: 34 oC (May) and Minimum: 24 oC (December).
MANDATES OF M.F.R. & I.C.:
Demonstrate improved technologies in brackish water fish/Marine fish and shrimp culture practices to farmers
Carry out research on breeding, rearing and health management of brackish water fish/ marine fish and shrimps
Provide the service of soil, water testing and disease diagnosis to marine fish/shrimp farmers.