Buffalo Research and Information Centre, Doranhalli Shahapur Yadgir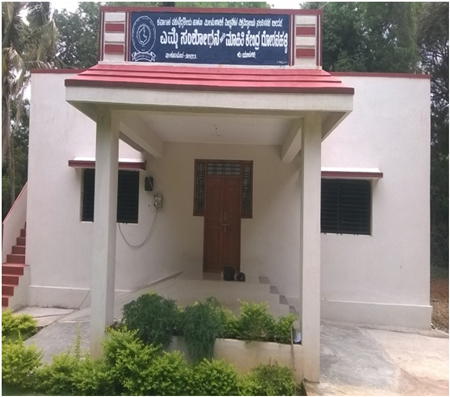 History:
Buffalo Research and Information Centre, ( BRIC) Doranhalli Shahapur Yadgir was established in 2010 and is working under control of KVAFSU, Bidar. Activities of the centre is animal production and research exclusively on Buffaloes.
This centre is located at Dornhali Village Near to Shahapur ( 6 KM) and Yadgir District is about 30 KM (Shahapur -Yadgir Road).
All infrastructure have been developed mainly administrative building, buffalo shed, water supply and including plots for fodder development. This centre facing problem of staff (Technical and non-technical) and budget for initiating farm activities.
Mandate
Centre having 32 hectares of land
Demonstration cum Research on buffalo production
Providing germ plasm to Dairy farmers
Training to livestock farmers
Activities
Plan to Providing germ plasm to buffalo farmers.
Plan to setting up of Buffalo management and research units.
Plan to produce high quality milk.
Plan to provide advisory and consultancy services to livestock farmers.
Plan to conducting need based training programmes.
Napier grass cultivation in around 2 Acres
African tall maizes cultivation in around 2.5 Acres
Multicut Sorgham Jowar cultivation in around 2 Acres
Initiated fodder nursery in 15 guntas with 8 Varieties
Initiated cultivation of Fodder trees mainly subabul, Drum stick,Halwana and susbenia on bunds and along the boundary areas