Canine Research & Information Center (Mudhol Hound), Thimmapur, Bagalkot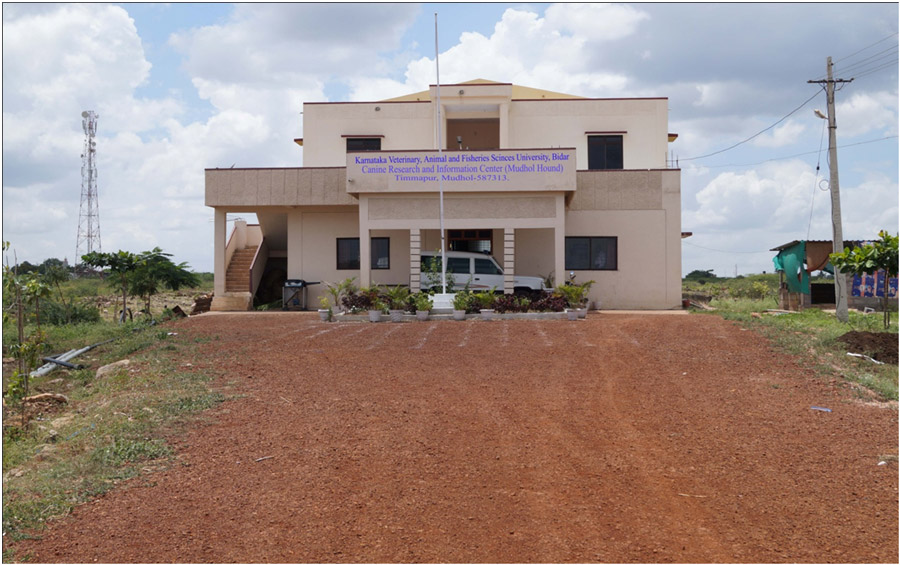 The Canine Research and Information Center (MH) was Inaugurated on 24th September 2009 by Hon'ble Chief Minister Sri. B.S.Yediyurappa at Timmapur Mudhol. The Canine Research and Information Centre started working for the development and conservation of Mudhol Hound Breed of Dog during 2010-11. The Rs 5.10 crores has been allotted to initiate development activities and conservation of germplasm for further development of breed over period of 5 years. The Government of Karnataka granted 40 acres of land free of cost at Timmapur Village, Mudhol Taluk Survey No: 22/2 at Bagallkot District for establishment and propagation of centre activities and conservation of the germplasm.
Location : The total Area of the Centre is 40 Acre's and is located 16 Kilo meters from the Mudhol city towards Lokapur on National Highway 218 in front of the Ranna Co-Operative Sugars Ltd at Timmapur. The Center is well contacted by Roads, trains and flights from Belgaum and Hubli.
The preliminary survey of Mudhol Hound dog owners has been carried out in 2010 and the population of Mudhol Hound dog was 1000 in surrounding areas and presently it has been raised to 3000.The fully fledged administrative and farm activities are being carried out now at Canine Research and Information Center, Timmapur.