Dairy Science College, Bengaluru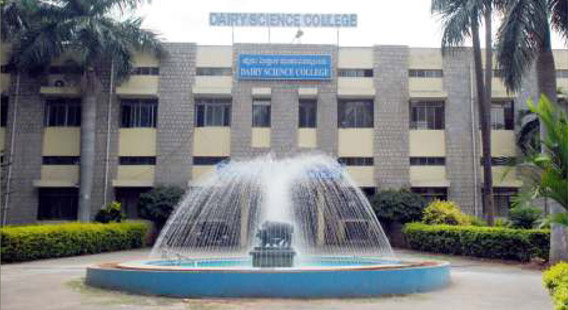 The Dairy Science College, Bengaluru is one of the premier, reputed and well sought Institutes for Dairy Technology education in the country. The College was established in 1980 under the erstwhile University of Agricultural Sciences, Bengaluru. Since April 2005, it is under the establishment of the newly carved out University "Karnataka Veterinary, Animal and Fisheries Sciences University, Bidar". ​
More than 800 students have been graduated from this Institute, who are serving in nationally and internationally reputed organizations and acting as our Ambassadors. It is a matter of proud to learn that our Alumni have spread across the globe and shining so well with their unique contributions and occupied prime positions in various Dairy and food related organizations which kept the name of Alma Mater at a high profile. In the journey of last 38 years, Dairy Science College, Bengaluru has produced high quality Human Resource to cater the need of Dairy and Food Industries. Nearly 90 per cent of the technical staff of Karnataka Milk Federation are the products of this institute who are acting as balancing wheel of the Dairy Industry.